How to Make More Money With ayboll Ad network
To monetize a blog, different entrepreneurs try different things, like insertion of AdSense blocks in your blog post or in the side bars, promote affiliate offers by including affiliate links in your posts, sell banners on a private advertising basis or you use your blog to sell your own products and services. But what if you get a premium advertising for your site although it may look casual to the visitors? Well, ayboll, the ad network helps you to do just that and helps all bloggers.Read this article to get the secrets How to Make More Money With ayboll Ad network.
Recommended reading
The main problem with blog monetization is that on the one hand, you want to provide the users with a great experience that is free from ads while on the other hand, you want to monetize that traffic to the fullest and that means inserting a variety of ads. The objective of ayboll is to provide a combination of these two goals together, giving the reader something that looks like content and providing the site owner with something that earns like premium advertising. ayboll operates on a CPC basis and website owners earn half of the revenue share.
Registration and set up
The ayboll system has been kept as simple and easy as possible. There is no approval process and any type of site owner, no matter what sort of traffic level or content type, can sign up and start operating in minutes. Here there is no requirement to confirm your website or e-mail address. ayboll also doesn't offer too many different ad sizes. The main advantage of ayboll widget is that it has been designed to be fully responsive, meaning it can work on different screen resolution and sizes. You only need to choose the light or dark color scheme and specify all other requirements.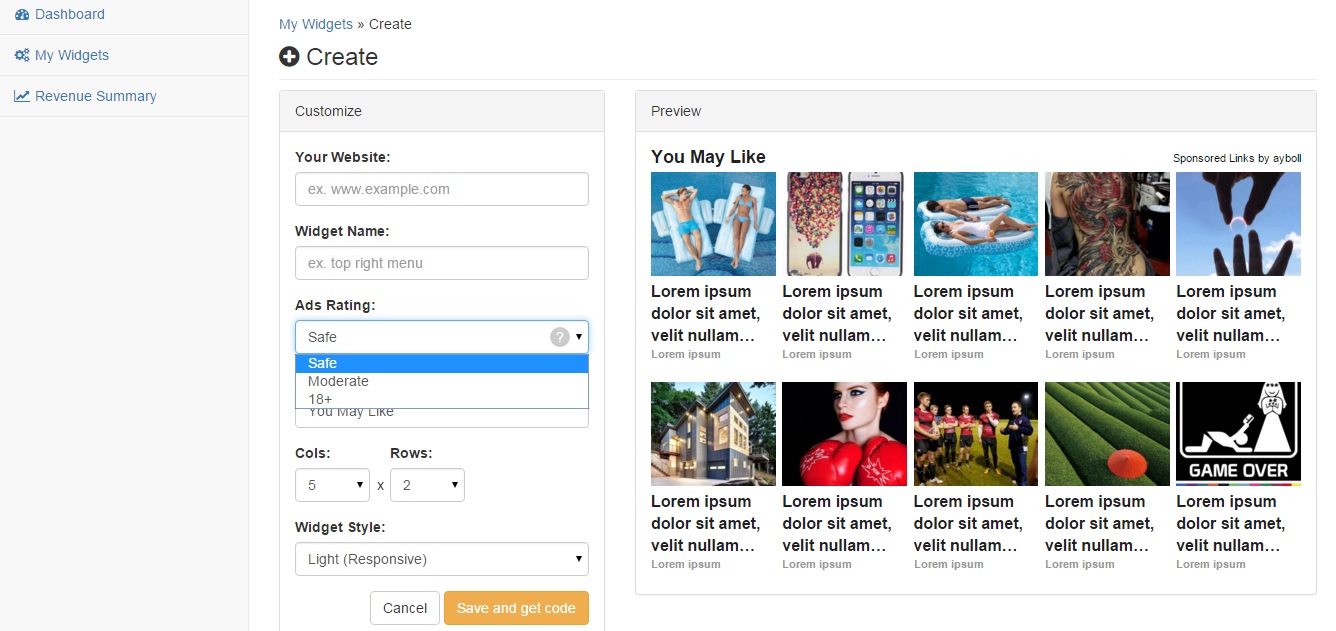 There are no categories or verticals to choose from here excepting the quality of the content being promoted whether it is safe, moderate or for adults. Once you do this , you're ready to grab the widget code. The code consists of two parts. There is one part that you copy and paste into the top of your website; the second part of code is inserted in the place where you would like this widget to load.
How much can I earn with ayboll  Ad network ?
The amount of money you will actually earn appears there and the ayboll works on a cost-per-click (CPC) basis. What this means is that the amount you earn by clicking will depend on the advertisements being displayed and the amount that they were willing to pay. This can change considerably. Even after all this, publishers have said that ayboll ads get a higher return than other networks and the average US traffic gets about 6$. It is really great.


Exploring more ways to monetize
Unique ad networks like ayboll are changing the way of internet marketing, giving visitors relevant content and value while also offering site owners with a new revenue stream. So, ayboll the ad network is just what you have been looking for all these days and it can help you to monetize your blog in the best possible way.